Obzor Beach Resort is located directly on the long and fine sandy beach of Obzor and offers a unique feeling of the sea, the sun and the shimmering horizon. The centre with its many shopping and entertainment options is only about 2 km away. Several times a day there is a shuttle bus service from the hotel to the centre (charges apply).
The resort consists of 523 apartments, spread over a total of seven 4- to 5-storey buildings. The resort offers its guests a reception, 13 lifts in the different buildings, various shops, a supermarket, a buffet and two à la carte restaurants with lovely outdoor terraces overlooking the Black Sea. The resort's outdoor areas consist of 5 large swimming pools (one of which is heated) and 4 children's pools, a pool bar with snacks and a sun terrace. Sun loungers and parasols are included at the pool areas, on the beach – for a fee.
The resort has 24 hour security and is monitored by camera.
The resort offers sports and entertainment programme by our animation team, evening shows, games, folklore and dance evenings.
SPORTS ACTIVITIES, included in the price: table tennis, darts, beach volleyball, beach football, aerobics, fitness centre, street fitness, petanque, jogging, billiards, outdoor chess, Dutch shuffleboard and water aerobics. Mini golf is available for a fee. On the beach you can rent various water toys. There is a water park in the area.
The resort has a spa centre with jacuzzi, relaxation area, sauna, Turkish bath, steam bath, hairdresser, manicure, pedicure and various massage treatments. All services and therapies are subject to a fee.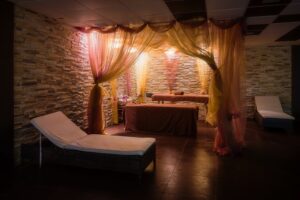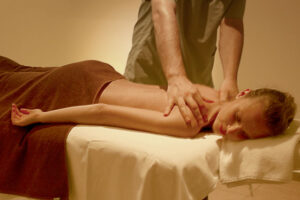 HOTEL SERVICES:
Wi-Fi (included in the entire hotel).
Parking, early check-in/late check-out, car hire, doctor on call, laundry and dry cleaning (all for a fee).
IMPORTANT:
Check-in from 14:30
Check-out until 11:00.
**************************************
Not suitable for persons with reduced mobility.
************************************
No alcohol is served or consumed by guests under 18 years of age.
*************************************
The hotel does not allow pets.
*************************************
INFORMATION ON CORONA PANDEMIC
Please note that depending on the infection situation and legal requirements, measures to contain the Corona pandemic in the resort may be taken for your safety.
This may lead to changes and restrictions in the services offered by the hotel (e.g. possible mandatory use of face masks in public areas, changes in restaurant concepts, etc.)
Of course, all proven behavioural rules such as hand hygiene, respect of minimum distances and cough/cold etiquette should continue to be observed.
BOOKINGS: For any questions regarding a booking, please contact our Reservations Department by email: reservations@obrv.eu, by phone: +359 52 648888888888 or mobile: +359 89 476 8907 from 9.00 to 18.00 Monday to Friday